Lean Six Sigma Curriculum for Cincinnati College & University Students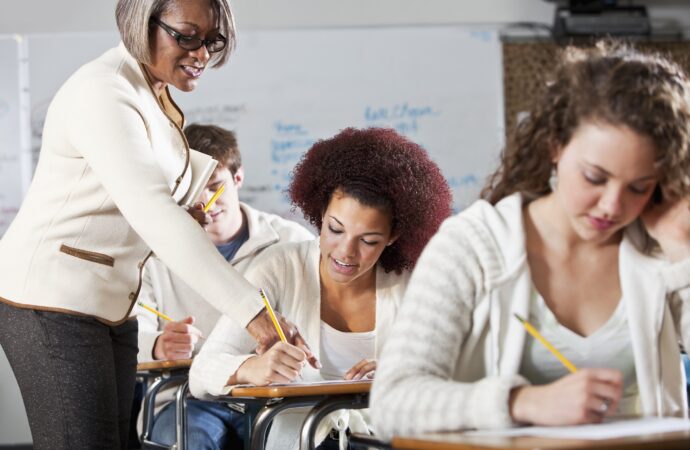 To be able to stand out from hundreds of thousands or more applicants for a job, you need more than a college education, as we all know about the nightmare of "experience required" when applying to a company or job position. Experience, knowledge, skills, and other abilities are what you will need to stand out to the company you wish to work for or even if you will take a path that doesn't involve working for someone else. At Lean Six Sigma Curriculum for Cincinnati High School Students of Ohio, we offer college students the chance to add value to their curriculums and even open the option for colleges and all institutions at this education level to implement it in their systems.
We can help you learn and reap the many advantages of this method, regardless of your college degree and no matter in what year you are:
Ensure personal growth.

Improvement around processes, steps, and efficiency.

Develop new skills.

Ability to work as a member of a team.

Achieve continuous improvement.

Enhance the educational system of the college and the whole community if possible—and if the college or education institution itself is the one requesting this service.

Use a valuable tool to help you work on your projects and make them a success.
Colleges and universities are interested in giving the method to students or allowing them the option to use it for their career advancement as they will have more advantages compared to their peers, bringing more recognition their way as well.
LSS has been proven to be a useful tool in education and not only for students as it automates certain processes and strives to improve the system so students are better prepared for their future careers and all educators and professors can have more interactions in the classrooms.
Institutions are more likely to incorporate it into their systems than ever before, as more practitioners understand how it works, and even their own students, after learning Sigma, can contribute to the process.
Lean 6 Sigma: Why All Community Colleges Should Care
While a college degree can often demonstrate that you have some knowledge in the subject area you are interested in; it is rare for students to have any experience in the chosen field. Unfortunately, many companies are reluctant to hire them for this reason alone and because not all college degrees bring the same recognition.
You will be able to stand out among thousands of candidates for the job that you desire by obtaining a Lean Six Sigma Green Belt or basic Yellow Belt certificate, as you will show compliance with a methodology that boosts personal skills such as decision-making and college or schools that implement it will be known for providing students a better education.
Thus, whenever you choose this methodology or have someone working with it, expect to:
Learn how businesses function and how you can improve your processes and cycle.

Companies can benefit from your knowledge to increase their growth and reduce costs.

You are able to work in teams and collaborate on projects.

They will see you as a valuable asset because you can work with a waste reduction strategy or continuous improvement methodology.
Lean Six Sigma is taught to professors and educators to improve student learning, solve more problems and learn new skills.
Lean Six Sigma Curriculum Pros of Cincinnati can provide services to universities and colleges. We will address any questions or concerns regarding workers and individuals interested in this training.
Add Lean Six Sigma to Your Community
LSS is a great structure that allows students and colleges to achieve great results. For it, a similar structure like the one below is followed:
Your problem must be defined.

Measure performance.

Use the data you've collected to identify the root cause.

Start improving processes to find the best solutions for the problems that have been identified and analyzed.

Control over the solutions and issues will ensure that the fix is permanent and that any previous problems don't happen again.
LSS helps college students recognize their problems and find the best solutions.
Professors and universities can work together to improve education and provide the best possible learning environment for students. You, as the institution or college, should not discard it. Instead, find out more and allow our experts to guide you.
Give us a call, and we'll help you, your students, or your professors as we will do our best to ensure every individual who is getting trained gets the most out of this methodology.